Christian Ogier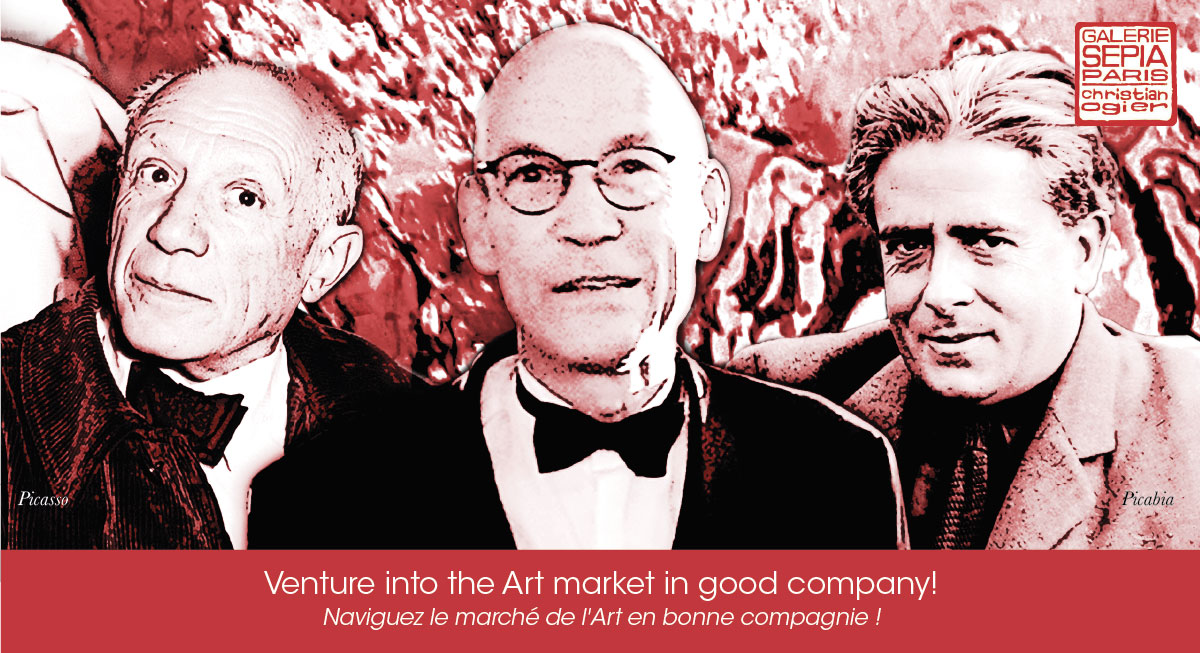 Art advisor and private dealer in Paris with over 40 years of experience in high-end Art.

Galerie Sepia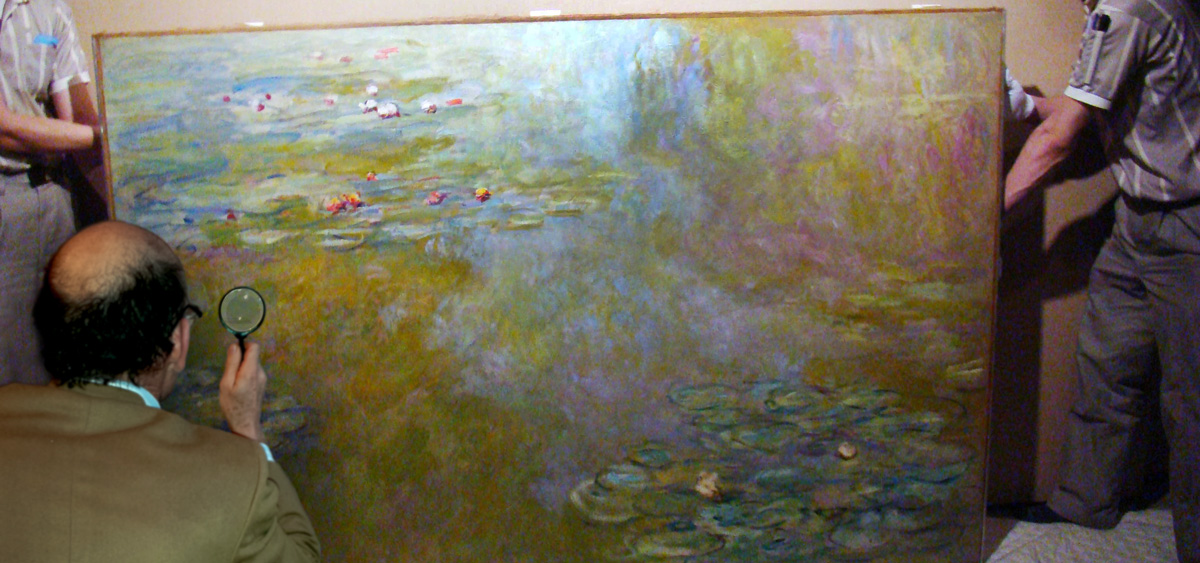 A discreet and professional advisory service in the field of Impressionist and Modern Art.
Serving major private collections and museums in Europe, Asia and the US.

Rare & Important Works Of Art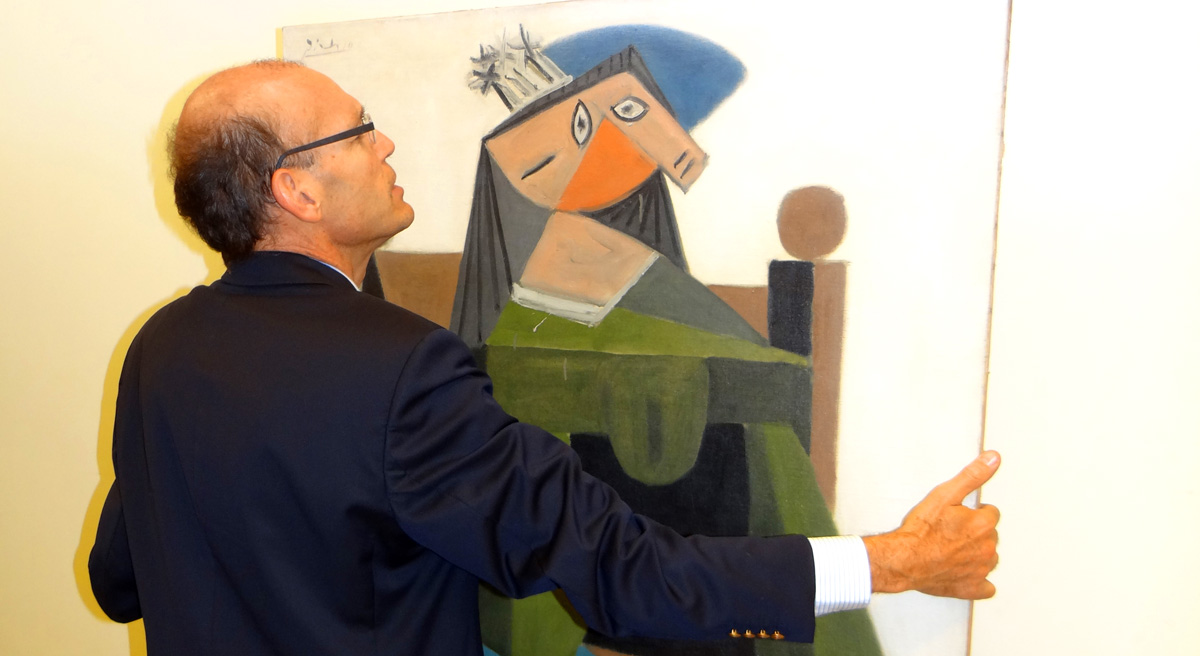 An extensive network of private collectors.
A thorough, in-depth knowledge of the Art market.

Picasso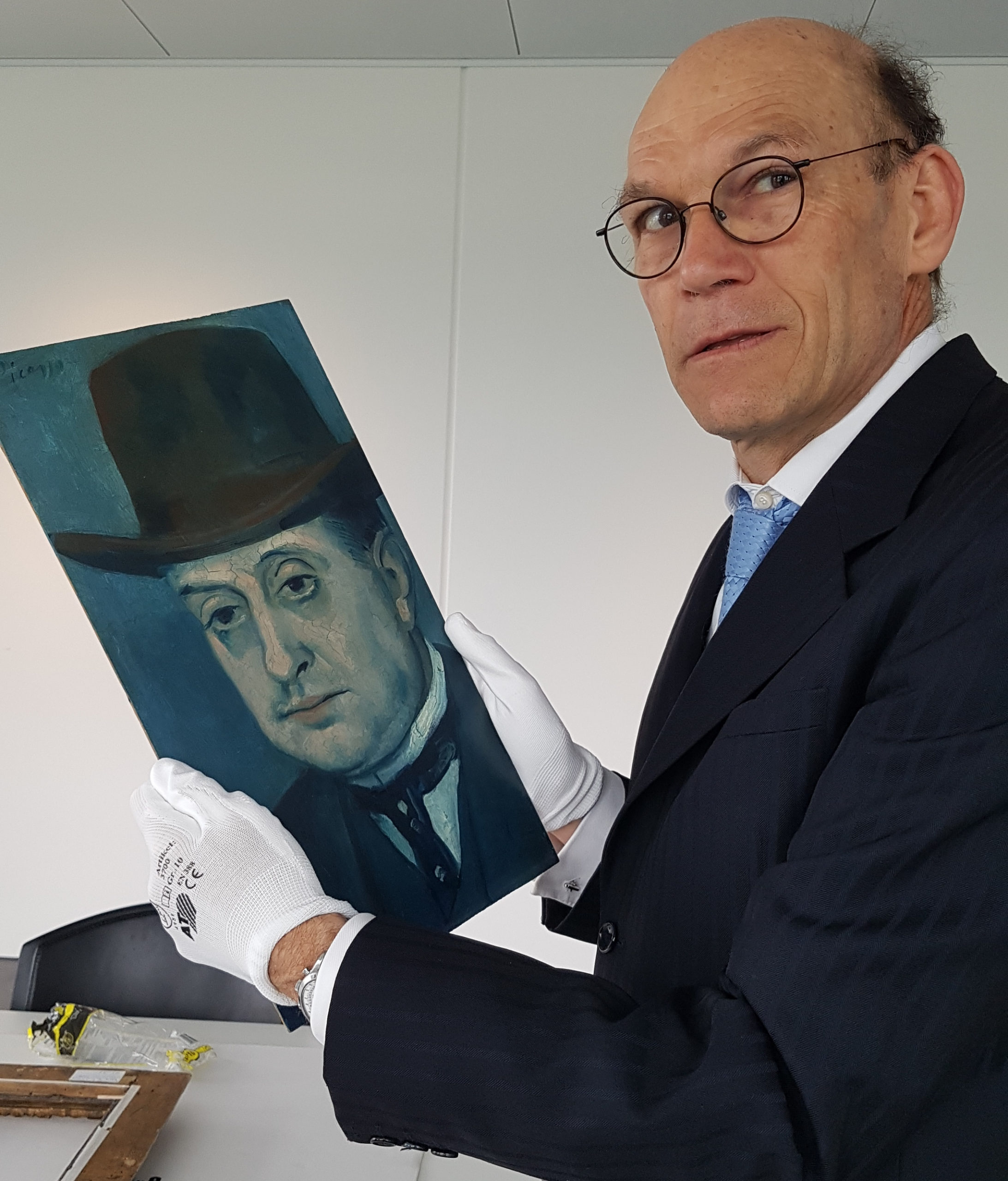 Working on Picasso's oeuvre is the core of our expertise.
We have a wide knowledge of what is available on the market,
and extensive archives stretching into the early 20th century,
to help document and validate history and provenance.

Picabia
Christian Ogier started working on Picabia in the early 1980's,
at a time when the artist was largely forgotten,
and has acquired over the course of 40 years a deep understanding of this important (and complex) artist.
We have been major players on the market of Picabia in recent years.

Impressionism & Post Impressionism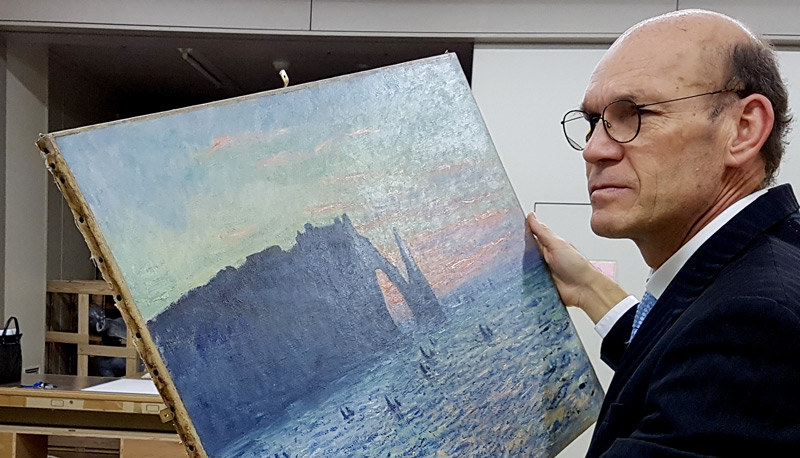 Monet, Renoir, Van Gogh, Gauguin, Cezanne, ..

Expertise also Miro, Dali, Chagall, Matisse, Leger, Braque, …

Abstraction, Pop Art, Warhol, Figuration Narrative, Dubuffet, Soulages, Calder, Vasarely, Kiefer, Richter…

Degas, Rodin, Giacometti, Dubuffet… Galerie Sepia also represents the estate of Christa von Schnitzler and Gisele Nietmann.

Discovering Asian Contemporary Masters
In the 1990's, as Chinese contemporary art was just emerging, Galerie Sepia exhibited Zhang Xiao Gang, Yan Pei Ming, Qiu Shi Hua, …
Christian Ogier met with Zeng Fan Zhi, Yue Min Jun, Cai Guo Qiang, Yang Jie Chang … He contributed to the creation of major art fairs in the region.

Quoted by international newspapers such as The New York Times, and the Financial Times.
Christie's New Auction Technique: The Global Gavel

The sale on Friday, which started in Hong Kong and included Paris, London and New York, raised $420.9 million.

Sotheby's London Met Expectations With a $64.8 Million Impressionist and Modern Sale

[…] A little ways behind was Francis Picabia's gaudy bright green and pink image of flirtation, Sous les Olives (1925). Carrying a punchy £1.5 million $2 million) estimate, it had only recently sold in New York, in 2018, for $2.5 million […]

Even a Prize-Winning Ferrari Couldn't Add Much Zip to Sotheby's Lethargic $310 Million Contemporary Sale

"It's the end of a long and busy week," sighed Paris dealer Christian Ogier on his way out of the salesroom, adding that the high number of lots bearing presale guarantees—some 44 lots, 34 of those via irrevocable bids by third parties—made the auction feel too "choreographed," he said, "which makes people uneasy." (…)

Read the continuation on artnet news

How Basquiat Became the $60 Million Man

How did a young graffiti rebel go from selling drawings for $50 in 1980 to having a painting come up for auction this week at a staggering $60 million? […]

A Schiele goes AWOL, but Sotheby's still lands a $173 Million Impressionist and Modern sale

The top lot for the evening was a Kazimir Malevich Suprematist painting […]

Read the continuation on artnet

The Art Market: Sotheby's takes an expensive gamble

[…]"The secondary market dealer Christian Ogier is more doubtful. "I am stupefied by the amount paid, I don't see how Sotheby's will be able to make money on the deal," he said. "It's a fragile market, particularly as, with oil and commodity prices collapsing, Brazil in meltdown, some of the agency's good clients must be affected." […]

Read the continuation on The Financial Time

When Collecting Wasn't All About the Money

[…]"Ours is a money-orientated society," said Christian Ogier, a Paris art dealer. "We have big-bucks collectors. The value of an artist is measured by the price he or she is able to elicit." […]

Read the continuation on The New York Times

How Far Can Christie's Transform Art Market?

[…] Boucher also spoke to the person who may be the most widely quoted so far these two weeks: "It was a tremendous success in terms of raising prices," Paris dealer Christian Ogier observed after the sale, "but a certain aggressive approach may be nearing its close." […]

A $170-Million Modigliani Nude Breaks Records at Christie's $491 Million 'Artist's Muse' Sale

"It was a tremendous success in terms of raising prices," Paris dealer Christian Ogier observed after the sale, "but a certain aggressive approach may be nearing its close." We're not seeing the frenzied bidding we saw even in May, he added […]

Sotheby's Sells $750m in Art Over 48hrs, the Art World Shrugs

[…] Paris dealer Christian Ogier was a bit more restrained. "The night sailed along pleasantly enough," he said, before blaming the lack of high-end bidders on the house's optimism. "The prices are still so high, with the house pushing the estimates too hard," he said. "It doesn't make for lively bidding." […]

Worries of Market Chill at Sotheby's Auction of Ex-Chief's Collection

[…]"It's a dismal feeling," Christian Ogier, a Paris dealer who attended the sale, said. "They pushed the estimates. There is no action. I'm worried a bit for Sotheby's people." […]

Christie's Has Art World's First $1 Billion Week

It was a week the art world had never seen before. For the first time, an auction house sold more than $1 billion of art — over three days at that — a vast outpouring of money that amazed even the wealthy and the celebrities who flocked to the auction floor. (…)

Picasso = $180 M!

To a medley of whoops, hollers and gasps on Monday night, Pablo Picasso's 1955 painting "Les Femmes d'Alger (Version 'O')" sold for $179.4 million including fees at Christie's "Looking Forward to the Past" sale of artworks spanning the 20th century. (…)

Mysterious Asian Buyer Causes Sensation at Sotheby's $368 Million Impressionist Sale

Buyed by a $66.3-million sale of a painting by Vincent van Gogh and a $54-million Claude Monet, Sotheby's racked up $368 million at its Impressionist and modern art evening sale on Tuesday, (…)

Over the years, Christian Ogier has placed major works in some of the most important private collection in Europe, Asia and the US… Galerie Sepia has collaborated and sold to museums such as the Picasso Museum, the Dali Museum, the Pompidou centre, the Reina Sofia in Madrid, the Hong Kong Museum of Art, the MOA Museum in Japan…
Graduated with an MBA from Essec Business school – Served as a junior diplomat in a French Embassy – Started collecting.
Began his career as an art dealer in Paris, initially focusing on Old Masters and Ecole de Paris. First ventures into Asia : Japan, Taiwan, Hong Kong, Singapore, Korea. Got to meet Zao Wou Ki, Wu Guan Zhong, Chu Teh Chun, …

Founded Galerie Sepia, opened in the Marais district in Paris. Numerous exhibitions throughout Asia, discovery of Chinese Contemporary artists (Zhang Xiao Gang, Zeng Fan Zhi, Yue Min Jun, Cai Guo Qiang, Yan Pei Ming, Yang JieChang…). Major exhibition of Chinese Contemporary Art in Paris.

Moved to the prestigious gallery area of Faubourg St Honore. Initiated important private deals around Picasso, Miro, Monet, Dali, … Built stronger connections to major collectors and museums, and developped a close international network with like-minded dealers…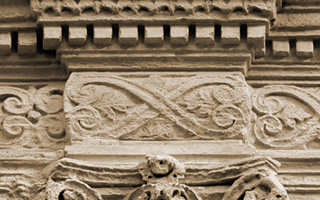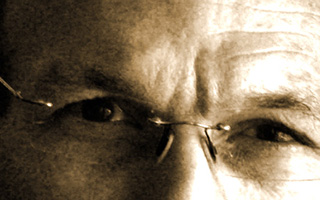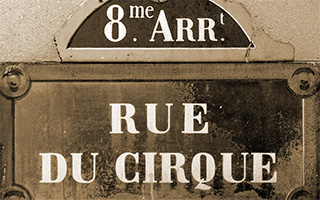 You can use the following information to contact us.